What Oral Hygiene Products Complement My Invisalign Treatment?
We all like to look and feel our best. And what better way than through caring for one of the most important aspects of your appearance – your smile. Today, our dentists are helping patients in and around Ripon care for their teeth, with a particular focus on those who are undergoing teeth-straightening treatment with Invisalign braces. Discover more about Invisalign braces, pick up a few treatment tips and get our dentists' recommendations on appropriate oral hygiene products to boost your results.
About Invisalign braces
While you might have heard the name Invisalign bandied about, you might not know what it is or what it involves. In short, Invisalign braces help to correct the positioning of teeth incrementally, with clear aligner trays worn over the smile to adjust it over time. If you're already on your Invisalign treatment journey, great – we'll now share a few tips for getting the most out of it.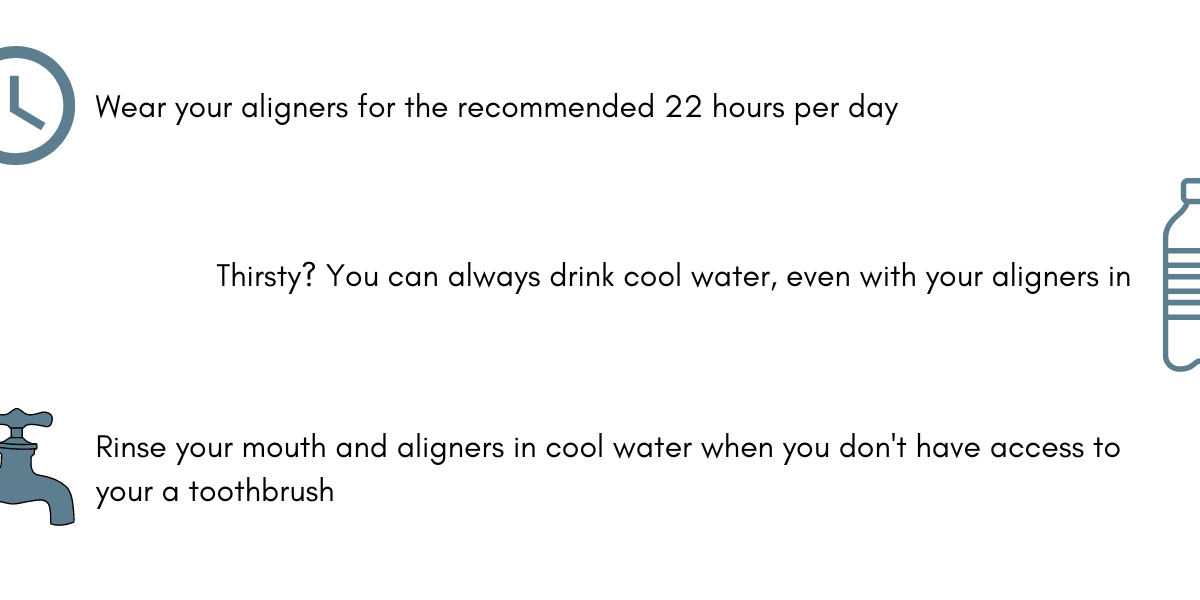 Tips for Invisalign braces
Your Invisalign treatment programme is important to follow – without knowing when to change your aligners, or which set to wear, you risk delays to your treatment. But that's not the 'be all and end all' of Invisalign treatment. Our dentists recommend that Ripon patients:
 Clean their Invisalign braces regularly, rinsing when removing and replacing them and ensuring they are soaked in Invisalign cleaning crystals every few days. This helps keep them clear and also removes any bacteria or food particles.
 Store them in their case when needed. This is essential because it prevents you from losing your Invisalign braces and breaking them. It's also handy to have a case for travel.
 Remove them when you eat. Your Invisalign treatment could be affected if your aligners become damaged – and they aren't built to withstand biting and chewing forces. When you take them out, why not store them in that case we mentioned earlier?
 Use the right oral hygiene products to keep your Invisalign braces – and your smile – on track. We'll get into these next.
Tips for oral hygiene products
So, what should you be cleaning your smile – and braces – with? Here are a few ideas.
1. Mouthwash: We recommend alcohol-free, antibacterial mouthwash with fluoride. You'll need to use this at a different time of day to brush to get the full benefit.
2. Toothpaste: This really depends on your smile, for instance, whether you need something whitening or sensitive. Generally, you need toothpaste that has a good fluoride content, which is shown on the pack as 'parts per million' or 'ppm'. A figure of at least 1,350 is recommended.
3. Cleaner: Using Invisalign cleaning crystals to soak your Invisalign braces is ideal, but a denture cleaner may offer similar results. Speak to our dentists about your chosen product.
Get a check-up today
Want to see how you're getting on in your Invisalign treatment? Our dentists are here to help. Call us or book an appointment today.